Locations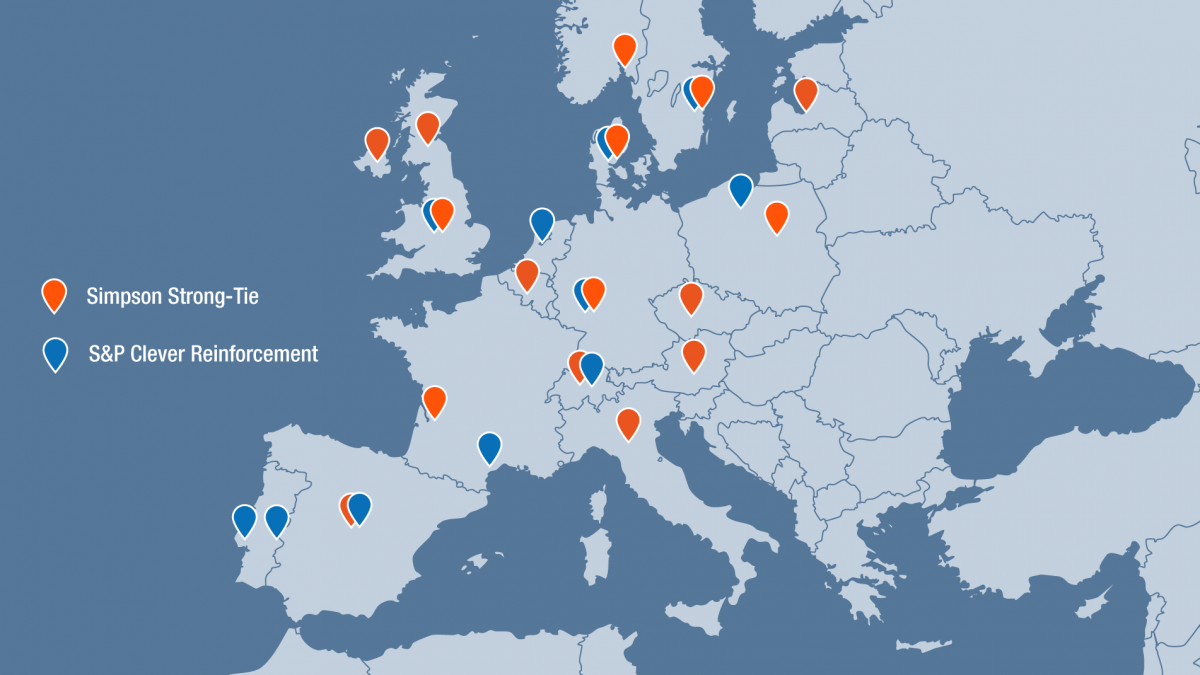 Our group of companies has several production sites in Europe - in Denmark, France and Great Britain. We also have sales units in Poland, Austria, Switzerland, France, Denmark and the Czech Republic. As Simpson Strong-Tie Poland we are the sales company for Poland, Lithuania, Latvia, Estonia and Ukraine. 
Simpson Strong-Tie®'s headquarters are located in California, USA, where the company was founded nearly a century ago. Additional locations in Canada, China, Dubai, Australia and New Zealand complement our presence on every continent.
S&P Clever Reinforcement is also part of Simpson Strong-Tie. This part of our company is a leader in structural reinforcement, providing system solutions for strengthening existing structures made of reinforced concrete, steel, masonry, wood, and bituminous pavements.