Environment Protection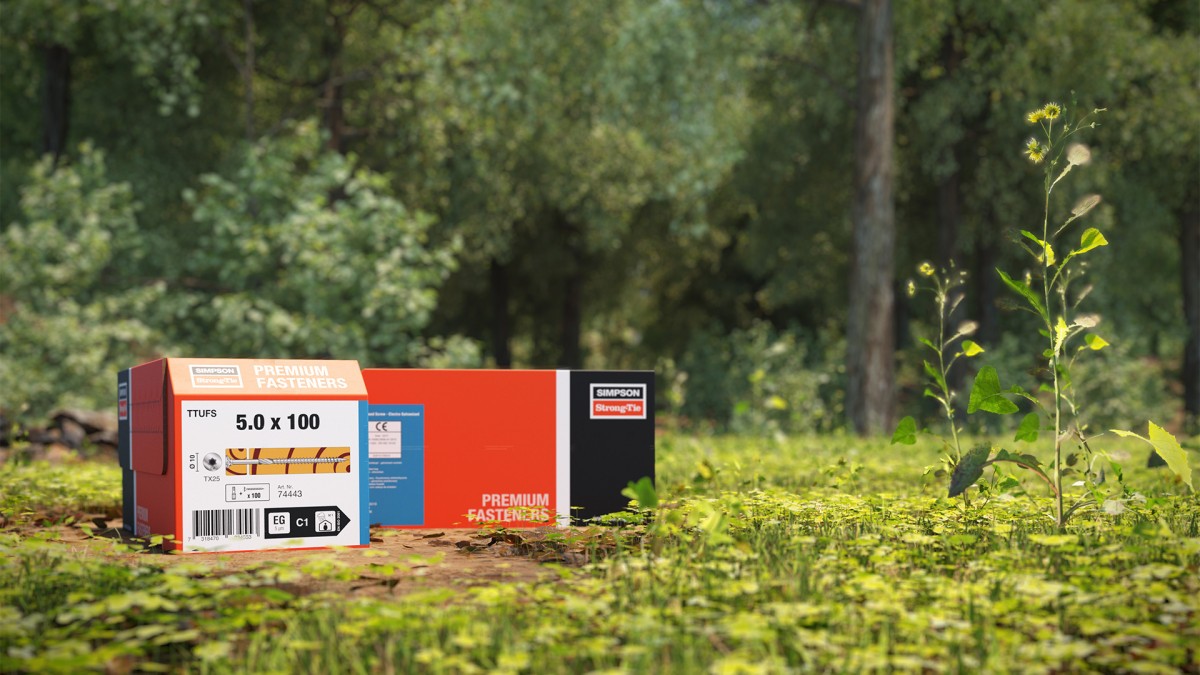 Our environmental policy
Each employee Simpson Strong-Tie® trying to reduce the impact of business activities on the environment, and promises that it will prevent pollution. We comply with the existing regulations in connection with legislation on the environment and are constantly looking for ways to improve the way we work to reduce the negative impact on the environment.
This is important to us:

A certain percentage of recycled steel is always used in production.
Almost all raw materials used for packaging are largely recyclable.
Contracts with suppliers are designed to reduce harmful effects on nature and the environment.
95% of waste is recycled through primary and final sorting.
Our manufacturing facilities meet ICPE (International Conference on Performance Engineering) requirements for noise protection during production.
Simpson Strong-Tie® invests annually in its manufacturing processes, especially in soundproofing noisy machinery, to improve the comfort of our employees
All exhaust emissions are filtered before they reach the environment. Used filters are then properly disposed of as hazardous waste.

Consumption and recycling

Steel is the most important raw material for Simpson Strong-Tie® carpentry joints and connectors. Our manufacturing facilities use approximately 18% recycled steel to manufacture our products.

Cardboard packaging, blister packs, pallet labels - almost all of the raw materials used to package our products are largely recycled, and we also agree with our suppliers to reduce their impact on nature and the environment.

Simpson Strong-Tie® works in part with printers who ensure that catalogues and other documents produced for us are made from paper certified by PEFC (Programme for the Endorsement of Forest Certification Schemes) and FSC (Forest Stewardship Council). These two certifications confirm compliance with environmental criteria for paper production and sustainable forest management.

Thanks to pre- and post-sorting carried out directly at our production facilities, we were able to recycle 95% of the waste we produced in 2013. This enabled Simpson Strong-Tie® to reduce the proportion of non-hazardous industrial waste (DIB) by 30% and hazardous products (DIS) by 50% in 6 years.